LAUNCH OF X-37B SPACEPLANE, May 17, 2020, CCAFS, 9:14 am ET
Update, May 17:  Launch was successful at 9:14 am ET.
Update, May 16:  The launch was scrubbed at T-1:40 due to weather.  They will try again tomorrow (May 17) at 9:14 am ET.
Update, May 14:  ULA has announced the launch time as 8:24 am ET.  The weather forecast is only 40 percent favorable, however.  It will be webcast.
Original Entry: The U.S. Space Force (USSF) will launch the Air Force's X-37B spaceplane on a United Launch Alliance (ULA) Atlas V rocket from Cape Canaveral Air Force Station on May 16, 2020.  Air Force Secretary Barbara Barrett confirmed the launch date during a press conference on May 6.  She did not mention the launch time, but Spaceflightnow.com lists it as between 8:00 and 10:30 am ET.
This is the sixth flight of an X-37B Orbital Test Vehicle (OTV), of which there are two.  Little is known about what these highly secretive missions do, although Barrett said they are trying to declassify some national security space activities, hence her announcement of this launch date and some of the experiments it will carry.
ULA provides this information about the launch, including how to keep up to date, on its website: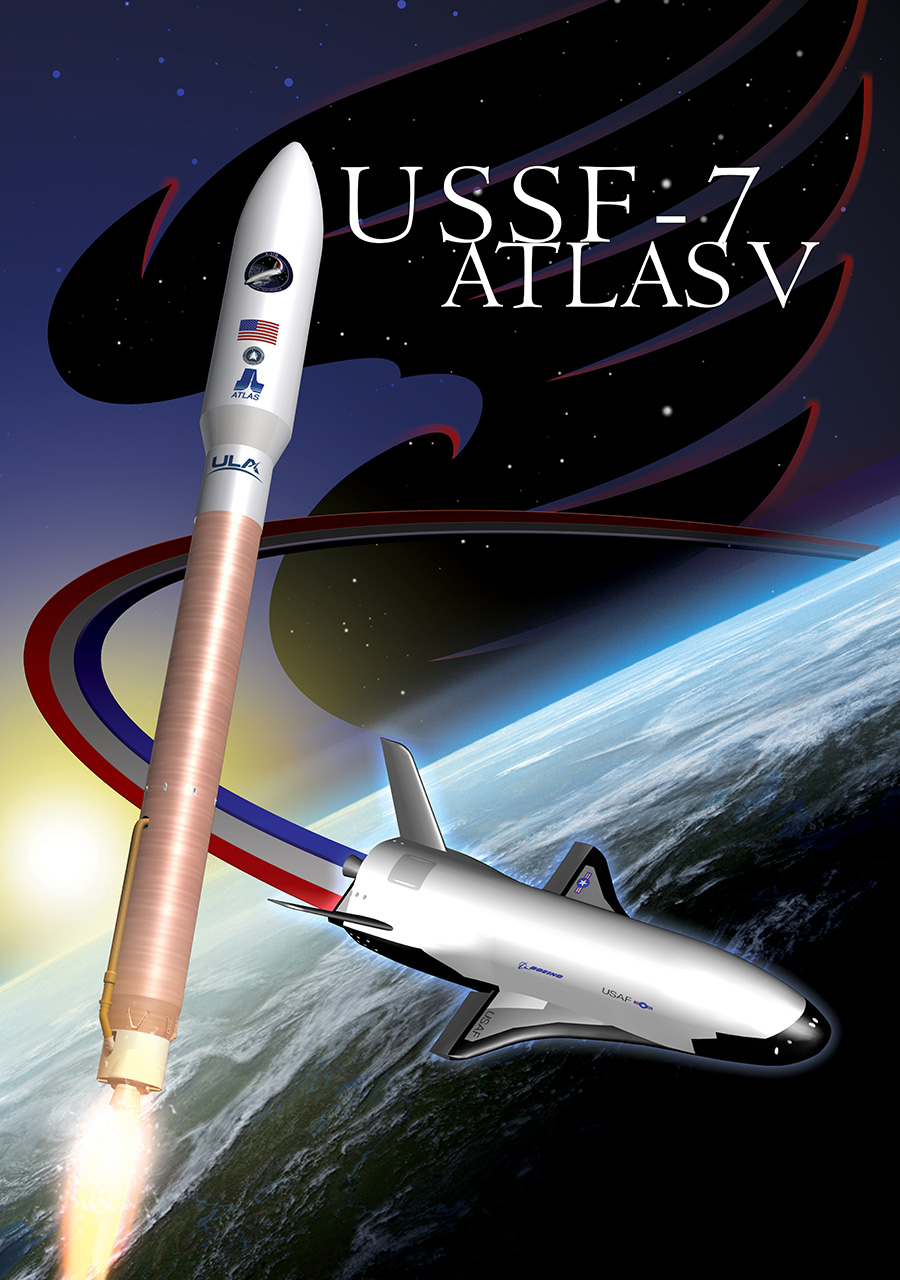 ATLAS V TO LAUNCH USSF-7 
• Rocket: Atlas V 501
• Mission: USSF-7
• Launch Date: May 16, 2020
• Launch Location: Space Launch Complex-41, Cape Canaveral Air Force Station, Florida 
Mission Information: A United Launch Alliance Atlas V 501 configuration rocket will launch the USSF-7 mission for the U.S. Space Force. This will mark the sixth flight of the X-37B Orbital Test Vehicle (OTV-6).
Launch Notes: This will be the 139th mission for United Launch Alliance. It is the 84th for an Atlas V rocket and the 7th in the 501 configuration.
Launch Updates: To keep up to speed with updates, dial the ULA launch hotline at 1-877-852-4321 or join the conversation at www.facebook.com/ulalaunch, twitter.com/ulalaunch and instagram.com/ulalaunch; hashtags #AtlasV #USSF7 #SpaceForce #AirForce
Last Updated: May 17, 2020 2:33 pm ET